Dr. Irina Badurashvili, TEW-CCA Co-Coordinator Georgia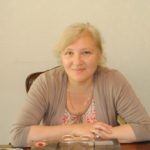 Dr. Irina Badurashvili, a demographer, is Director of the Georgian Centre of Population Research (GCPR), a national research institution, operating as an independent non‐government and non‐profit organization. Her research interests focus on fertility, family demography and migration. She has served as a country expert for European Commission, UN, Council of Europe, World Bank, and by EU several agencies (e.g. European Training Foundation). She has gained experience in international and interdisciplinary collaborative research (e.g. in the Volkswagen Foundation funded project "Comparing out‐migration from Armenia and Georgia: 2008–2010, INTAS Foundation funded project "Social policy towards modern family in the context of the transformation of family and marital relations – empirical evidence in two EU and two NIS countries" 2006‐2007). Having been the coordinator of the Generations and Gender Programme in Georgia (N=10,000 respondents 1st wave, N=8,300 respondents 2nd wave) she has skills in field research and analyzing survey data.
Why TEW-CCA project? Being an expert in international projects on different topics of country's social development I realized that challenges Georgia has met in the process of transition from planned to the market economy are closely linked to the deficiencies in the national labour market policy and remarkable barriers that young people meet in integration from educational to work carrier. This also provoked still on-going labour migration flows from Georgia, which caused the loss of the national human capital and brain drain of young professionals. The project I do hope will help us to find a way to overcome the above mentioned problems and to identify new opportunities for Georgian youths to become a part of a successful labour force inside the country. Finally, all this would facilitate the process of European integration for Georgia.
Prof. Dr. Giorgi Meladze, TEW-CCA Co-Coordinator Georgia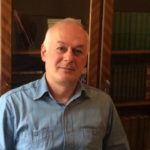 Prof. Dr. Giorgi Meladze, a geographer and economist, is Associate Professor at I. Javakhishvili Tbilisi State University (TSU), Department of Geography. His fields of interests are fertility, family, urbanization, demography, and migration. He participated in various collaborative research projects, e.g. "The National Atlas of Georgia" (Georgian National Science Foundation, 2006‐2009), "Social policy towards modern family in the context of the transformation of family and marital relations – empirical evidence in two EU and two NIS countries –EU integration and its new nearest neighbours" (INTAS Foundation 2006‐2007), "Migration Between Eastern Partners (Belarus, Georgia,Ukraine, Moldova) and the Vicegrad Countries. (Vicegrad Fund 2013‐2014).
Why TEW-CCA project? In my country, unemployment is one of the important problems. Unfortunately, the largest share of the unemployed are representatives of the younger generation. After graduation, young people can't find a suitable job, a similar situation in the villages and cities of Georgia. One of the main reasons for this problem is a great "mismatch" between the needs of the employees and the skills that the potential employers have to offer. When I discuss this issue with my students, they believe that in spite of educational reforms the system is still inefficient, the existing system of education doesn't give skills that meet modern market needs. I believe that this project will give us the opportunity to study the above-mentioned discrepancies and a wide range of youths' problems, that will make it possible to solve the problems of employment of young people and to mitigate emigration processes from Georgia.
Rusudan Nadiradze, Ph.D. fellow within the TEW-CCA project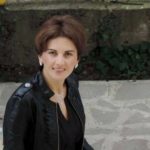 Rusudan Nadiradze is a Ph.D. student at Ilia State University since 2013 and since September 2015 a researcher at GCPR. She graduated from Tbilisi State University where she received her bachelor's degree in Sociology. She was a student when she was awarded CRCC fellowship grant and she conducted her first individual research project 'The Life of Conscripts in the Georgian Army'. In the context of rapidly changing processes within the system of the Georgian Army, she grasped the situation and identified socialization practices in Georgian Military Units. Since 2004, she has been working as a principal researcher for various local and international non-governmental organizations throughout research processes directly with numerous researchers on a wide variety of projects. In recent years, she participated in a wide number of social researches including those ones providing a platform for the organizations of the reforms at various institutions and community level. Fieldwork experience and various researches gave her a broader perspective to and a good understanding of her future career. Her research focus, the youth transition from education to work is at a point whereas the researches show, there is a lack of utilization of labour resources, earnings inequality and a mismatch between the demand for highly educated workers and their supply in Georgia which on its part is the major hindrance of economic development in Georgia. Currently, the labour market -oriented professional education system has been prioritized and the reform is underway in Georgia. Now she sees herself as an academic researcher interpreting the process of transition from education to the labour market as complex variables and exploring new ways of looking at problems. However, her interest in succeeding in her academic research cannot be fully achieved without closely getting to know the theoretical frameworks and having the access to the most recent, complex data, which reflects the issue of her research topic from various perspectives. TEW-CCA project offers an excellent opportunity to give her the knowledge and make her confident to integrate well all the necessary research theories and concepts to produce high-quality research outputs; provide an understanding of the most crucial policy areas and apply it to researches that would be of value to the public and policymakers.
Nino Kobakhidze, Ph.D. fellow within TEW-CCA project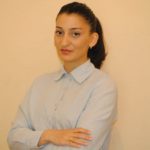 Nino kobakhidze is a Ph.D. student at I.Javakhishvili Tbilisi State University since 2015 and a young researcher at the Georgian Centre of Population Research (GCPR) within this project. She graduated from Ilia State University where she received her bachelor's degree in Sociology. She was a student when she started to work at GCPR in 2011 and she participated in different practical activities within the "Generation and Gender Programm" in Georgia and other research activities of GCPR during that time. The most important was the statistical survey on religiosity among youths in Georgia and in-depth interviews among migrants' families. In 2012 when she was a student at university she was selected through an open competition to enrich an experience in public communication at the Georgian Ministry of Justice. As a young sociologist, she started working on a secondary analysis of international surveys on freedom of information and juvenile justice areas as well as getting familiarized with the international standards of sociological studies. As a successful participant of the research-practice, she was awarded a certificate.
Why TEW-CCA project? First of all, it's my job, which I love. As I am one of the Georgian youths, I have a really strong interest in this problem which is widespread in our society. When I am thinking about the transition from education to work in our country, I think of my friends, relatives, acquaintances. Most of them have problems going through this process easily. Even for me, it was not easy to find a job after successfully completing my study and I know how it is to be a young job seeker, especially in our society where every second young male or female is not able to find an appropriate job. The project work I have been involved with so far contributed a lot to my knowledge and professional experience. Hence, it was extremely important from the point of view of my capacity building. I hope I will be a worthy participant in this project and with my work, I will contribute to solving Georgian youth's problems. I hope the project will allow us to focus on the smoothing of barriers and increasing opportunities for those young peoples who are in their transition process from education to work.
Prof. Dr. Mamuka Nadareishvili, TEW-CCA Research Associate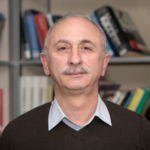 Dr. Mamuka Nadareishvili is Georgian expert in statistics and a professor at Ilia State University. He is a board member of the Georgian Statistical Association. He has 30 years of experience in statistics, development and management of databases for surveys and has over 25 research papers/reports in his academic portfolio. Dr. Nadareishvili has worked on projects with well established international organizations such as UNICEF, World Bank, Save the Children, European Commission, UNDP, WFP, Every child, FAO, DFID, Swiss Agency for Development and Cooperation, Danish Refugee Council. In addition, he has worked closely with the Ministry of Labour, Health and Social Affairs of Georgia as the group leader to develop the methodology for targeted Social Assistance and to create a welfare index for the Georgian households.
Why TEW-CCA project? – As a university professor I am working with students on daily bases, thus understanding the problem associated with the transition from education to work can provide me with the necessary information to assist my students and prepare them better for their future endeavors. As a researcher and a Georgian citizen, the scope of the project also holds a great importance to me, as it directly addresses the most pressing issue of our society, unemployment. Thus, I would like to use my expertise in statistics to ensure a high quantitative quality of the project.
Nana Gurgenidze, TEW-CCA Research Associate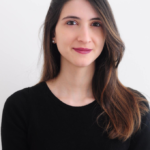 Nana Gurgenidze has completed her Bachelor's degree in Jacobs University Bremen in 2016, majoring in Integrated Social Sciences. As part of her curriculum she went through extensive courses in SPSS statistics, empirical, qualitative and quantitative research practices. As part of her mandatory internship Miss Gurgenidze interned at the ACT – Analysis & Consulting Team in the department of sociology. In the scope of her internship she has conducted interviews, interpreted data and took part in data cleaning procedure.
Why TEW-CCA project? The premise of the project is especially close to me as it represents the problem directly associated with my age cohort. In the process of university admission, Georgian students tend to think little about the job prospects that are associated with specific fields that they have selected. Thus leading to an increasing number of students majoring in business administration, Law and Political Sciences while the number of vacant positions for those majors are quite scarce. Observing attitudes, problems and trends associated with the shift from education to work could potentially provide us the insights needed to tackle the problem and hopefully elevate the pressing issue of the unemployment in Georgia. I am looking forward to work with this project's experienced and diverse team of researchers to apply my theoretical knowledge into practice and broaden my horizon as an aspiring researcher.
Prof. Dr. Flora Esebua, TEW-CCA Research Associate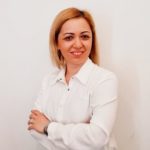 Flora (Keso) Esebua, Ph.D. in Sociology, is a professor at Caucasus University with about ten years of experience delivering lectures at universities. She also is a senior researcher and project manager at leading Georgian research and consulting company ACT (Analyses & Consulting Team) that is focused on applied researches. As a representative of the academic field, her research interests focus on culture, media and Europeanization. She has gained experience in interdisciplinary researches on Social Media and Europeanization (Social Media Development Tendencies in Georgia – Power of the Real Virtual? And Performing Europeanization – Political vis-a-vis Popular Discourses on Europeanization in Georgia funded by Academic Swiss Cooperation Network). She also was a researcher at Salamanca University, Spain. Thus, she has an experience of working on scientific researches, as well as in applied researches.
Why TEW-CCA project? – Making a contribution to the research of the interesting and very important issue for Georgia, also, the experience of working with a new professional team is a motivation for participating in the project. I think that the issue is crucial for our reality and research findings could help decision makers in a better understanding of the problem as well as in creating a more relevant strategy basis for this research. I hope the project would be a valuable contribution to the problem-solving process.